Founded in 2002, Jenny Brown Associates is the leading agency in Scotland and one of the foremost independent literary agencies in the UK.
We are based in Edinburgh and represented literary fiction, crime writing, women's fiction, narrative non-fiction and writing for children, from picture books to Young Adult.
If media representatives wish to contact any of our authors, please feel free to contact us first – we will pass your message on immediately. Publishers or scouts requiring rights information should email info@jennybrownassociates.com for our latest Rights Guide.
If you're a reader, do browse through our authors and the books we represent.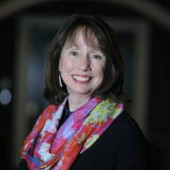 Jenny Brown established the agency in 2002. She was previously Head of Literature at the Scottish Arts Council, presenter of book programmes for Scottish Television, and founder Director of the Edinburgh International Book Festival (of which she is now a Board member). She is also a former Committee member of the Association of Authors' Agents and was shortlisted in 2014 and 2020 for Agent of the Year Award. She is former Chair of the Bloody Scotland crime writing festival (2011–21). She was made an Honorary Fellow of the Royal Society of Literature in 2021.
She represents 50 writers and likes to work closely with her writers and for this reason, almost all the writers she represents are based in Scotland.
jenny@jennybrownassociates.com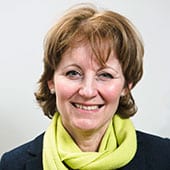 Lucy Juckes represents writers and illustrators for children. She is co-founder and currently Chair of Barrington Stoke, the children's publisher specialising in books for reluctant readers. Lucy has also worked as Sales Director of Bloomsbury.
She is also co-founder of Picture Hooks, with Vivian French, a scheme to encourage new emerging illustrators through mentoring, conferences and exhibitions. For details check out www.picturehooks.org.uk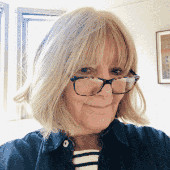 Lisa Highton joined the agency as an Associate Agent in 2022. Most recently, Lisa was Publisher of Two Roads, an imprint of John Murray Press/Hachette where she published authors including Kirsty Wark, Sally Magnusson, Monty Don, Ruth Hogan, Janet Skeslien Charles, Guinevere Glasfurd, Janet Ellis, Sarah Haywood, Susan Calman and Wendy Cope. Over a long career in publishing both in the UK and Australia where she was publishing director of Doubleday, HarperCollins and then Hodder, Lisa has published many bestsellers. Her passions are distinctive storytelling, finding those hidden stories with emotional heart and then connecting those stories with readers.
lisa@jennybrownassociates.com Twitter @mslisahighton Instagram @mslisahighton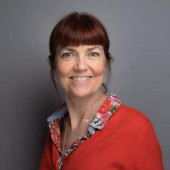 Andrea Joyce is Rights Director and liaises with scouts and our sub-agents to sell our authors' books internationally. She was previously Rights Director at Canongate Books, and is a past winner of Rights Professional of the Year at the British Book Awards. andrea@joyceliterary.com