Chitra Ramaswamy is a journalist and author. Her latest book, Homelands: The History of a Friendship (Canongate) is a work of creative non-fiction exploring her friendship with a 99-year-old German Jewish refugee called Henry Wuga. It won the Saltire Non-Fiction Book of the Year and was included in The Guardian's top memoirs and biographies of 2022. Her first book, Expecting: The Inner Life of Pregnancy (Saraband) won the Saltire First Book of the Year Award and was shortlisted for the Polari Prize. She has contributed essays to Antlers of Water, Nasty Women, The Freedom Papers, The Bi:ble and Message From The Skies and recently completed a commission from the Alasdair Gray Archive. She writes for The Guardian, is the restaurant critic for The Times Scotland, and broadcasts for BBC radio. She is from London and lives in Edinburgh with her partner, two children, and rescue dog.  
Chitra's Twitter: @Chitgrrl
Chitra's Instagram: @times_foodie
Chitra Ramaswamy is represented at Jenny Brown Associates by Jenny. For all enquiries contact jenny@jennybrownassociates.com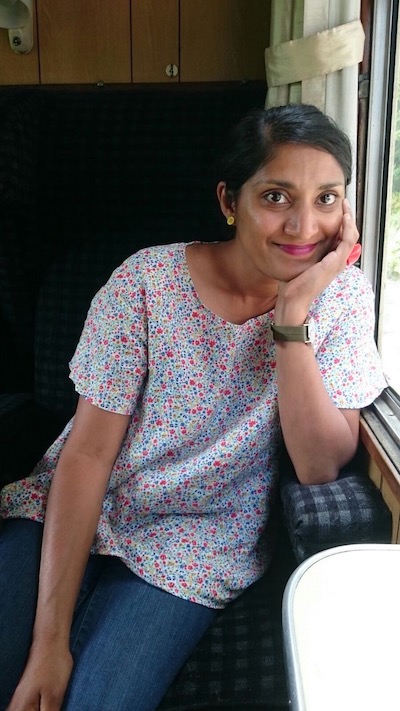 Homelands: The History of a Friendship
Canongate, April 2022
An ambitious and deeply moving book about the author's friendship with Jewish refugee Henry Wuga.
Two unlikely friends: one brown, one white; one female, one male; one born in 1970s Britain to Indian immigrant parents, the other arrived from Nazi Germany on a Kindertransport in 1939, fleeing persecution. This book is about common ground. It is a story of migration, antisemitism, racism, family, belonging, grief and resilience. This book is about homelands.
"achingly beautiful… at times, it left me with an ache I struggled to name." The Guardian.
"Ramaswamy reflects with dreamlike clarity on memory and transience." The Observer.
"an eloquent testament to the tribulations of national belonging." New Statesman.
"Gripping, lyrical, unfolding in immersive present tense." The Scotsman.
"An utterly engrossing story that spans the twentieth century, surveying otherness, family and belonging, but above all friendship." Denise Mina.
"A spellbinding story of triumph and tragedy, war and sanctuary, emigration and belonging. Fans of Sebald and De Waal are going to love this." Gavin Francis.
Expecting
Saraband, April 2016
When Chitra Ramaswamy discovered she was pregnant, she longed for a book that went above and beyond a manual; a book that did more than describe what was happening in her growing body. One that, instead, got to the very heart of this overwhelming, confusing and exciting experience.
Expecting takes the reader on a physical, emotional, philosophical and artistic odyssey through pregnancy. A memoir exploring each of the nine months of Chitra's pregnancy, Expecting is refreshingly different and contains elements of narrative non-fiction, travel and nature writing, biology, and literary analysis. The sum is a book of intimate, strange, wild, and lyrical essays that pay tribute to this most extraordinary and ordinary of experiences.
Praise for Expecting
Immediately, poignantly, gripping…magnificent
Zoe Williams, Guardian
Elegant, funny, brimming with acute observations and suffused with a gentle intimacy. Expecting combines a poet's feel for language with a journalistic candour
Gavin Francis
Beautiful and oddly compelling…All of life is here, oceans are crossed, fates decided, it bristles with love and terror and place, and has a spectacular, blood splattered finale. An extraordinary book and a glorious read
Denise Mina
Like spending time with a particularly wise and funny friend…Writing of great insight, humour and emotional intelligence
The Times
An extraordinary book … to write so well, so richly about so ordinary an event. Lovely
Sara Maitland
Ramaswamy takes the obvious fact that we are all born and turns it into something strange and new
Times Literary Supplement
Winner Saltire Scottish First Book of the Year Award 2016