Rodge Glass's debut novel No Fireworks (Faber, 2005) was nominated for four major awards including the Dylan Thomas Prize and Saltire Society First Book Award. This was followed by another novel, Hope for Newborns (Faber, 2008), then his playful life of the artist Alasdair Gray: A Secretary's Biography (Bloomsbury, 2008), which gained widespread critical acclaim and received a Somerset Maugham Award in 2009. His novel Bring Me the Head of Ryan Giggs was published in 2013 (Serpent's Tail), the same year as his short story collection Stories for the EasyJet Generation (Freight, 2013). Glass was also the co-author of the graphic novel Dougie's War: A Soldier's Story, again nominated for several awards.
Individual books have been translated into Italian and Serbian, with various short stories translated into Spanish, Danish and Hebrew. Recently, he has published several non-fiction essays from his memoir-in-progress Cures in the likes of New Writing Scotland and Gutter magazine. Rodge's next book is Michel Faber: The writer and his work (Liverpool University Press, 2023). He is the Convener of the MLitt in Creative Writing at the University of Strathclyde, and was recently the Convener of the 2nd International Alasdair Gray Conference, hosted across the city of Glasgow, in the summer of 2022.
Rodge's Twitter: https://twitter.com/rodgeglass
Rodge's website: rodgeglassauthor.com
Rodge Glass is represented at Jenny Brown Associates by Jenny. For all enquiries contact jenny@jennybrownassociates.com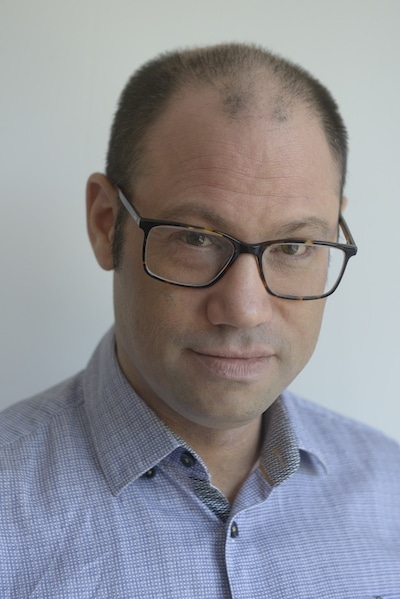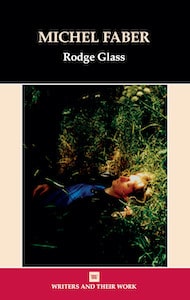 Michel Faber: The Writer and His Work
Liverpool University Press, August 2023
The first ever detailed assessment of Michel Faber's life and work across genre and form, from the award-winning novelist, short story writer and biographer of Glaswegian polymath Alasdair Gray, Rodge Glass. This book draws on intimate, detailed interviews with the author over a two-year period and explores as-yet-unseen archives, both the Canongate Books archives and Faber's own personal home archive, to bring fresh perspectives to light.
Glass includes detailed interrogations of unpublished works, including an as-yet-unseen novel, Photograph of Jesus, as well as providing deep dives into Faber's most celebrated works such as Under the Skin and The Crimson Petal and the White. Known for his hybrid creative-critical approach, Glass uses Faber's interest in generosity and compassion in writing as a focus for this study, assessing each of his hugely various works by 'World', ranging across poetry, the short story, novels and novellas to make an argument for Faber as a writer who has consistently sought to explore narrow emotional territory, that of the human instinct to seek connection with others, even if genuine connection seems unlikely or impossible. Glass draws on individual case studies across Faber's hugely diverse genre work in a way that will be interesting for fans, as well as informative for students of Faber's work.
Praise for Michel Faber: The Writer and His Work
"Glass takes an author who resists easy categorisations or a simple analysis by chronology, and embraces that, examining Michel Faber's oeuvre by 'world' and highlighting the common thread of compassion throughout them all. Illuminating and enriching, this is the perfect book for Faber fans."
–Ever Dundas, author of HellSans and Goblin
"There were so many 'ah-hah' moments in Rodge Glass's masterful overview of Michel Faber's work. He takes that singularly disparate oeuvre and teases out the themes that run through the hearts of each book: connection, alienation and a deep, deep compassion. It made me want to go back and start reading Faber all over again from the start." 
–Mat Osman, author of The Ghost Theatre and The Ruins
"This volume offers an engaging and insightful overview of Michel Faber's writing. Combining archival material and correspondence with close readings, Glass provides the best current introduction to Faber's diverse body of work, with analysis and background that will fascinate both new readers and experts. This is a witty, thoughtful book that deserves a wide readership." 
–Professor Timothy C. Baker, University of Aberdeen, and author of Reading My Mother Back
LoveSexTravelMusik
Freight, April 2013
A lads' weekend in Eastern Europe spirals out of control. A bleeding tourist is rescued by a stranger in downtown Toronto. A middle-aged woman holidaying in Tunisia considers the local options for love. An unemployed man shares his fantasies of a sex tour of Arizona with his long-suffering girlfriend. A woman is drawn into an impromptu but life-changing football game in the heart of the Amazon.
With wit, wisdom, insight and pathos, Rodge Glass's debut short story collection examines men and women of all ages who, through the advent of discount air travel, play out their lives and loves across the globe.
Praise for LoveSexTravelMusic
Potentially one of the most perceptive pieces of modern writing to date. With bright, bold prose, Glass breathes new life into the exotic cities that have been reduced to a few empty paragraphs in travel guides
The List
Never before has the impact of low cost international travel on modern lives been so thoughtfully considered and brilliantly captured… Beautiful, profound, sometimes heartbreaking, this literary triumph shows the levelling impact of low cost air travel
Traveller Magazine
Brilliant writing, the variety of locales, and the bold portrayal of character will delight short story and literary fiction readers and may create demand for Glass's previous novels
Booklist USA
Reader, prepare to hit the gate running, strap yourself in and await the bumps, the vertiginous take-off, aerial limbo, high suspense, plus in-flight, trolley-borne heavy snacks with their flavours of loneliness, dissatisfaction insecurity, anxious laughter, thoughtless selfishness, some laced with flashes of distraction, fantasy, and hope
The Scotsman
Nominated for the Frank O'Connor Award 2013
Goodreads: http://www.goodreads.com/book/show/17909472-love-sex-travel-musik
Bring Me The Head of Ryan Giggs
Tindal Street, April 2012
Mark Wilson's whole life has been about the moment when he steps on to Old Trafford to make his first appearance for Man Utd. But when a wayward pass from Ryan Giggs leads to the worst debut ever, Mark's schoolboy obsession with him develops into something more dangerous.
Fifteen years later, after a career interrupted by drinking, injury, gambling, restraining orders and burglary, Mark is now sober, gainfully employed and looking forward to watching United at their champions league-winning best. Most importantly for Mark, he is reconciled with the mother of his son, little Ryan. But as the old urges continue to struggle for voice in his head, can he keep his eye on the goal?
Praise for Bring Me The Head of Ryan Giggs
A gripping rollercoaster ride through the nature of obsession and the unregarded lives of football failures
Daily Mail
A complex and moving portrayal of obsession, football and heroes with feet of clay
Will Self
Drawing on an impressive fund of United trivia, Glass views a great team from the perspective of the (fictional) runt of the litter
The Guardian
Goodreads: http://www.goodreads.com/book/show/13604226-bring-me-the-head-of-ryan-giggs
Dougie's War
Illustrated by Dave Turbitt
Freight Design, September 2010
Inspired by the classic and highly influential 80s World War 1 comic strip Charley's War, the first to explore the reality of war and what was then called shell shock, Dougie's War tells the story of Dougie Campbell, an veteran of Afghanistan returning home to the south side of Glasgow. He has just left the British Army but cannot forget his experiences of combat. A battle rages inside him as he struggles to adjust to civilian life, trying to live with his memories and understand his need for recognition. As the pressure builds, those closest to Dougie try to intervene to help but fail to anticipate the shocking path he has chosen.
Praise for Dougie's War
A hard-tinning tale about Post-traumatic Stress Disorder… It hammers home its message without being preachy… as forceful as any conventional novel or non-fiction account
The Big Issue
Its attempt to be honest, without being sensational or voyeuristic about the tragedy of war, is a successful one
Sunday Herald
The only graphic novel I'm aware of on the war in Afghanistan, it reveals the hidden cost of all wars. Very memorable and powerful… Stylish, moody and cinematic
Pat Mills, author of Charleys War, Judge Dredd and 2000 AD
Goodreads: http://www.goodreads.com/book/show/12197469-dougie-s-war
Alasdair Gray: A Secretary's Biography
Bloomsbury, September 2008
Alasdair Gray, author of the modern classics Lanark, Poor Things and 1982, Janine, is without doubt Scotland's greatest living novelist. Since trying (unsuccessfully) to buy him a drink in 1998, Rodge Glass, first tutee and then secretary to the author, takes on the role of biographer, charting Gray's life from unpublished and unrecognised son of a box-maker to septuagenarian 'little grey deity' (as Will Self has called him). Gray co-operated with the project throughout but agreed not to read a word of the result until public release, and promised not to sue once he had seen it. He kept to this promise, though he did review the book in the Guardian under the headline 'What My Biographer Got Wrong'. A Jewish Mancunian Boswell to Gray's Johnson, Glass seamlessly weaves a chronological narrative of his subject's life into his own diary of meeting, getting to know and working with the artist, writer and campaigner, to create a vibrant and wonderfully textured portrait of a literary great.
Praise for Alasdair Gray: A Secretary's Biography
 Gray's perfect biographer
The Guardian
A strange and nourishing strew
Time Magazine
A quirky, admiring, enthusiastic book… A remarkable achievement
The Scotsman
Winner of the Somerset Maugham Award
Nominated for the Scottish Arts Council Award for Non-Fiction
Goodreads: http://www.goodreads.com/book/show/2426132.Alasdair_Gray
Hope for Newborns
Faber & Faber, June 2008
Twenty-nine-year-old Lewis's family are the definition of dysfunctional: his brothers, living estranged and unknown lives in Texas and Toronto, his mother, confined in her self-imposed silent state in a room full of fish and amphibians and his father, at work in the Victory Barber Shop where customers are surrounded by souvenirs of wartime Europe. And then there's Lewis, caught between working at a recruitment agency, helping his father out in the barbers and keeping his mother in touch with world news. He spends half his time trying to save his broken family and the other half trying to escape it.
But when he receives an email out of the blue from Christy, an old school friend, he is intrigued by her society for Hope for Newborns. Compared with the murkiness of home, the promises of her manifesto – freedom through friendship and love through sacrifice – appear so luminous, and the chance of romance so tangible. Soon he's keeping secrets, breaking the law, and imagining something much bigger than escape…
Praise for Hope for Newborns
Every once in a while, a book will come along that has the power to linger in the imagination – to keep gnawing away at you for hours and days after you put it down. Such is the case with Hope for Newborns
The Scotsman
Glass has written a compassionate and quietly comic study of a country which has forgotten how to take pride in itself
The Guardian
Goodreads: http://www.goodreads.com/book/show/5828899-hope-for-newborns
No Fireworks
Faber & Faber, July 2005
No Fireworks is the story of eight days in the life of Abe Stone, a 61-year-old, three times divorced history teacher and alcoholic. Left reeling by the death of his acid-tongued mother Evelyn, who hasn't let being dead stop her from controlling him, Abe realises he has done nothing with his life. Afraid his time might be up soon, Abe goes in search of his true identity with help from his friend Henry and super-intelligent grand-daughter Lucille. No Fireworks is an upside-down, inside-out voyage of discovery novel, a firey warning about the consequences of inaction and life unlived.
Praise for No Fireworks
No Fireworks is both thoughtful and brave, offering a bleakly humorous and moving take on one man's struggle to restore his faith – in himself, his family, and ultimately, his God
Times Literary Supplement
A superb debut novel… Like the best tragicomedies, it is written with a pin-sharp sense of character, isn't afraid to take swings at the deepest subjects and can spin between the two modes at will
The Scotsman
An impressive achievement… Charming and idiosyncratic, it is literary fiction reminiscent of Zadie Smith or Hanif Kureishi in its exploration of characters who are intriguing without exactly being likeable
City Life
Saltire First Book Award nominee
Dylan Thomas Prize for Fiction nominee
Authors' Club First Novel Award nominee
Glen Dimplex First Book Award nominee
Goodreads: http://www.goodreads.com/book/show/1802675.No_Fireworks