So exciting - congratulations Alison Belsham - I cannot wait to read this!!! xxxx
This is is high on my *want*list
Brilliant news Ali well deserved
Great news. Very exciting!!!
Wowee. So exciting!!!!!! I am so totally thrilled for you. It is an amazing achievement and I can't wait to read it. XX🍾🥂
Wow...congratulations Alison!
Fabulous news, remember being at BS pitch, sitting in the audience, thinking ... this sounds sooo good. Congratulations!
Congratulations Alison can't wait to get a copy. What a fabulous year you are going to have, new book, new city!
I'm giddy with anticipation 😍
Fantastic news! Huge congratulations
Well done Alison, very very exciting
Congratulations!! You must be so excited! Xx
Oh my god that's too exciting! You are going to be proper famous!!
Sooooooooo exciting! I remember hearing Alison pitch her book, and I loved the sound of it! Go, Alison!!
The Infinite Lives of Maisie Day will be published by @NosyCrow on the 5th April 2018. #MaisieDay #BoundProofs
Big congratulations from Frankfurt to our #SaltireLiterary shortlistees: @everdundas @22_ireland & Ian Stephen.
#Fbf2017 Day One in numbers: 13 meetings, 2 coffees, 1 auction, 14356 steps. Roll on Day Two! @PublishScotland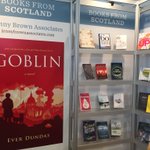 A Swedish thriller and an astronomer's grief memoir take off ahead of Frankfurt @Book_Fair 2017: https://t.co/X8xdE7t8y6(£) #FBF17 #FBM17
THIS BOOK IS ON 🔥🔥🔥🔥 https://t.co/BzU0jP3Ve1
Rights to THE TATTOO THIEF have also sold in 3 major deals across Europe w/ auctions in 3 more territories. Huge congrats to @AlisonBelsham!
Amazing news for @AlisonBelsham! THE TATTOO THIEF has been named on The Bookseller today as one of the hot books of Frankfurt Book Fair 🎉👏🏼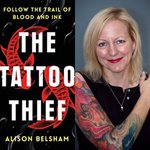 Load More...